Tree maintenance should be a collaboration of the arborist's suggestions and your needs.
Once our arborists understand your needs, allow him/her to manage the trees on an as-needed basis. Tree maintenance truly begins by finding an arborist with whom you are comfortable working with that has the tools and knowledge to perform the work and that will be there in the future when you need him/her.
The arborist can determine what kind of pruning is necessary to maintain or improve the health, appearance and safety of your trees.
These techniques include: 
Single Stem Development and Redirection of Growth for Enhanced Tree Growth
Newly planted trees and thereafter is the time to start the pruning process of developing a great tree. As a tree grows older we are still redirecting growth and managing the weight on large laterals along with the artistic aspect of pruning.
Hazard Reduction Pruning
Hazard reduction pruning (HRP) is recommended when the primary objective is to reduce the danger to a specific target caused by visibly defined hazards in a tree. For example, HRP may be the primary objective if a tree had many dead limbs over a park bench or city street.
Maintenance Pruning
Maintenance pruning (MP) is recommended when the primary objective is to maintain or improve tree health and structure, and includes hazard reduction pruning.
In addition, you also want to be aware:
Removing or pruning laterals that interfere with buildings, roofs, windows or obstruct streets or sidewalks is called crown raising.

Removal of deadwood is imperative for safety.

Remove diseased or weak limbs that could pose a hazard in the future.

Perform weight reduction by selective removal of branches as needed to create a better structure that lessens wind and storm damage.

Repair storm damage.

Thin or remove unnecessary branches to better develop the tree growth.

Improve the shape of the tree when necessary.
There are several helpful guides to go more in-depth with the necessary skills to ensure tree maintenance and pruning trees.  You can learn more about pruning young trees or pruning mature trees to gain some more insights.
Get in Touch!
Having a certified Arborist working on your property can save you time and make sure that everything looks amazing.  Capital Arborist Tree Service, Inc. is commited to offering the best customer satisfaction.  Give us a call today to set up an appointment to diagnose your situation.  All estimates are customized for your specific need.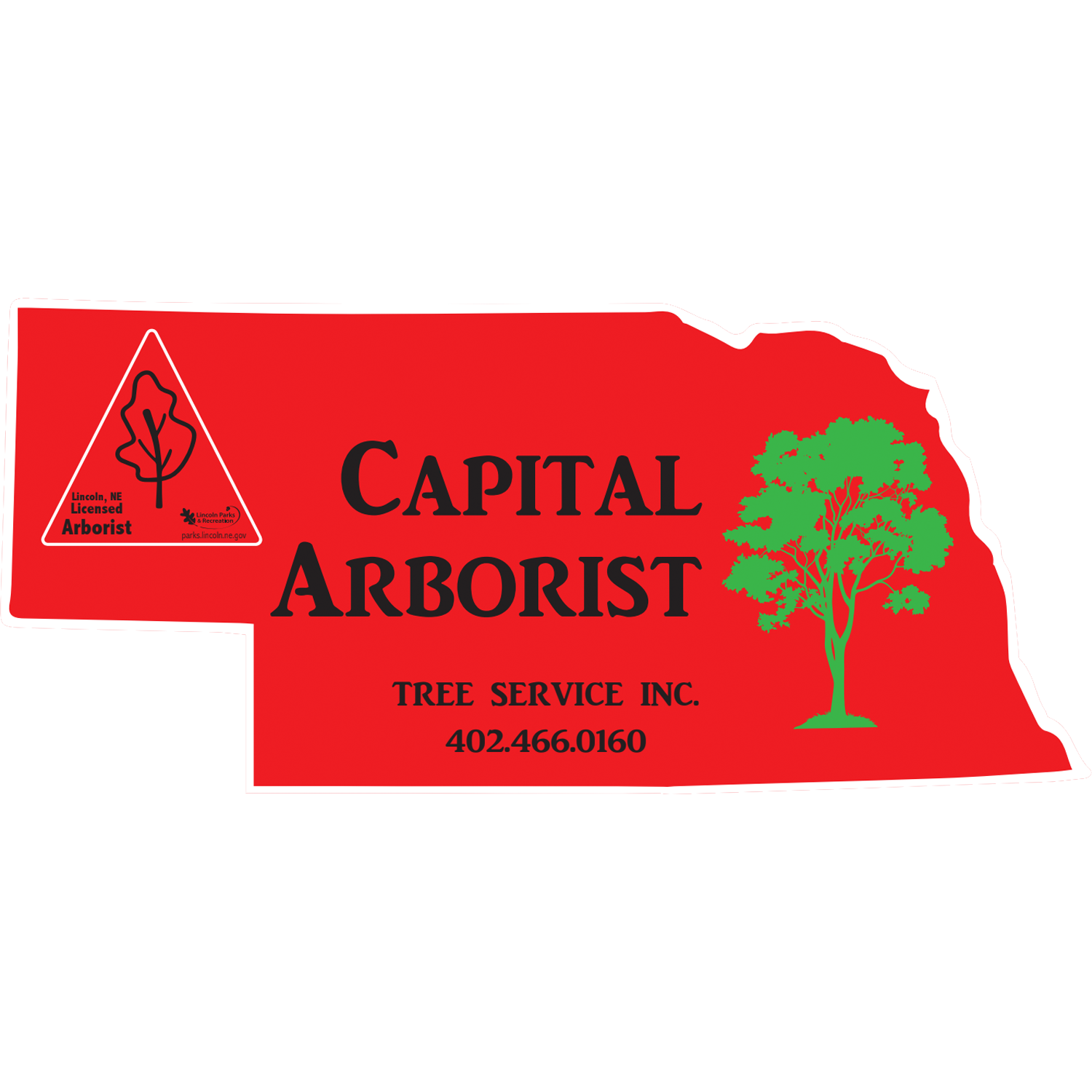 Location
P.O. Box 240
Ceresco NE 68017
Phone: (402) – 466-0160
8:00AM to 4:00 PM
Monday – Friday