Tree Trimming and Pruning
When we prune young trees, we are developing their future growth. Such as a parent raises a child, they nurture and steer the child in the directions of his/her strengths and abilities.
With tree pruning, it is important that the Arborist look ahead, and can understand the effects of his/her actions to determine how those actions affect future tree health.
Some of the considerations with tree pruning and trimming include:
Why are we taking off that limb?  What effect will it have on the tree?
We should take care not to over-thin a tree.  An option is to not grow grass under the tree and increase the pruning bed. Over-thinning puts additional heat on the trunk of the tree which produces stress on the tree.
Doing weight reduction and thinning on a lateral increases the ability of the limb not to fail in storms.
These type of consideration should be on our minds all the time with pruning and trimming. There should be a reason every time we make a cut.
Get in Touch!
Having a certified Arborist working on your property can save you time and make sure that everything looks amazing.  Capital Arborist Tree Service, Inc. is commited to offering the best customer satisfaction.  Give us a call today to set up an appointment to diagnose your situation.  All estimates are customized for your specific need.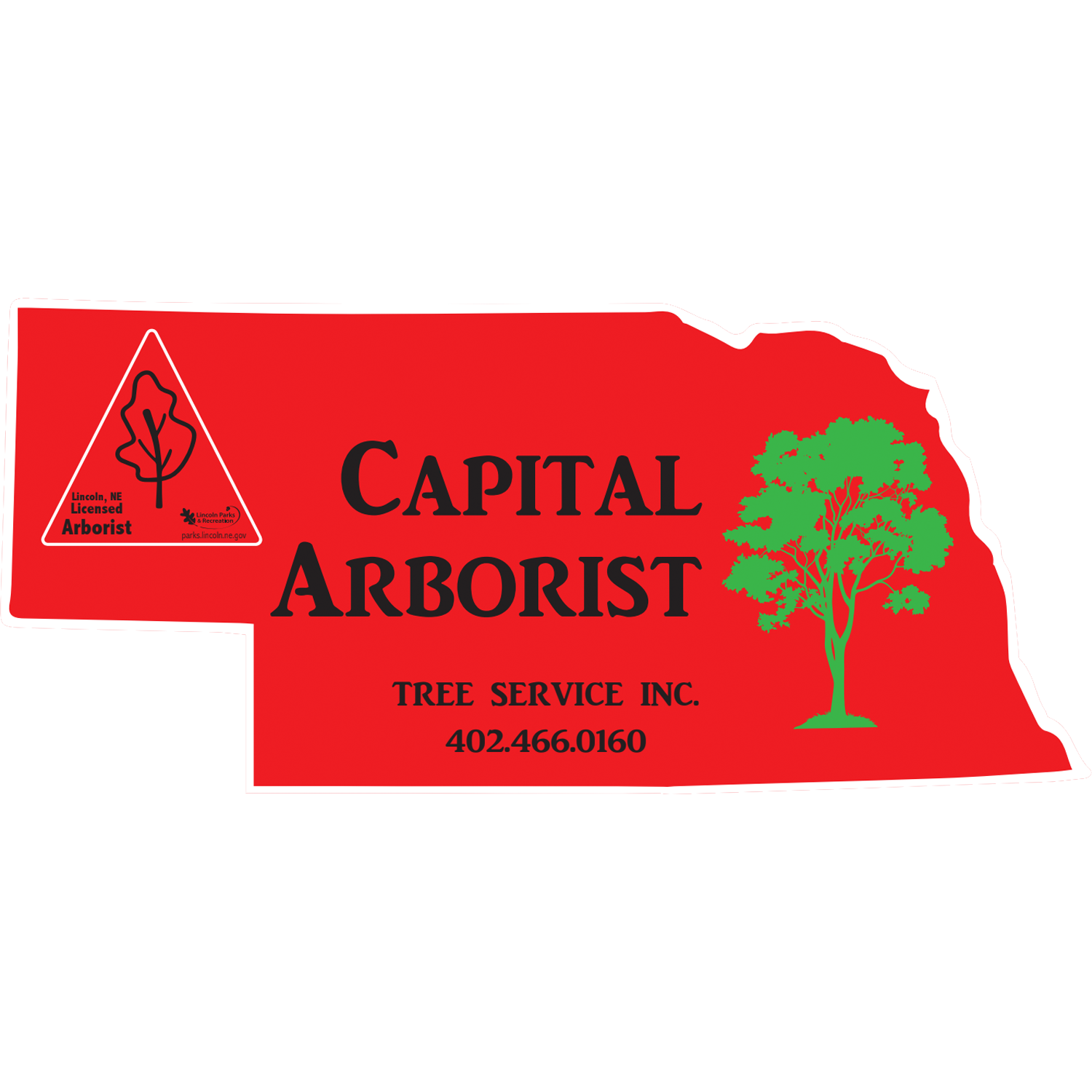 Location
P.O. Box 240
Ceresco NE 68017
Phone: (402) – 466-0160
8:00AM to 4:00 PM
Monday – Friday